How-To: Continuous Flow with a Syringe Pump
Continuous Flow with a syringe pump
A continuous flow syringe pump can inject volumes that are far larger than can be contained in any syringe.
How to achieve continuous flow:
In order to inject volumes that are larger than can be contained in any syringe, a continuous flow syringe pump is required. This kind of pump either has syringes facing both to the left and the right, so as one is injecting, the other is refilling from a reservoir (PHD Ultra, 70-3008 or 70-3009), or two independent syringe working in reciprocal of each other (Pump 33DDS, 70-3333) . Where at the moment the injecting syringe is empty, the pump's pusher block switches direction, so the newly full syringe is now dispensing, and the empty one now refills.

70-3009 PHD ULTRA Push-Pull Syringe Pump: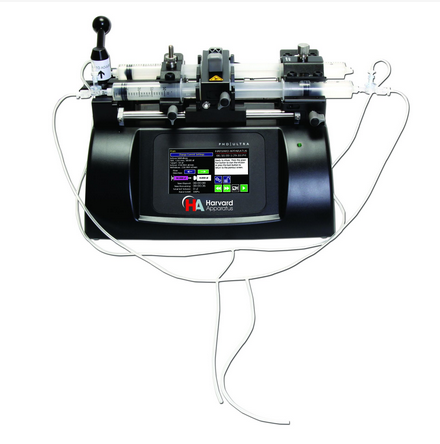 70-3333 Pump 33DDS: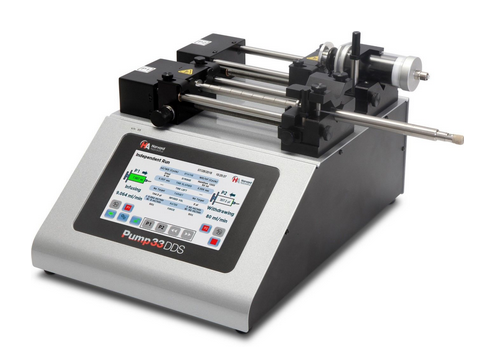 To assist with fluid handling, refilling from a reservoir, but ensuring that you will dispense into a target container or vessel, we provide a valve box that switches automatically whenever the pusher block changes direction. This guarantees that the injecting syringe is always connected to the reactor, while the refilling syringe is connected to the reservoir.
Continuous Delivery Valve Boxes:
55-7009 Normal Pressure Continuous Delivery Valve box, 30psi
55-7013 Medium Pressure Continuous Delivery Valve box, 100 psi
55-7007 High Pressure Continuous Delivery Valve box, 200psi