Harvard Apparatus Large Animal Volume Controlled Ventilator Model 613
This is the workhorse of the Harvard Apparatus Volume Controlled ventilators. These are used with animals weighing 1.5 to 50kg (3.3 to 110lb) in weight.
This manual is for items 55-0715 and 55-0723.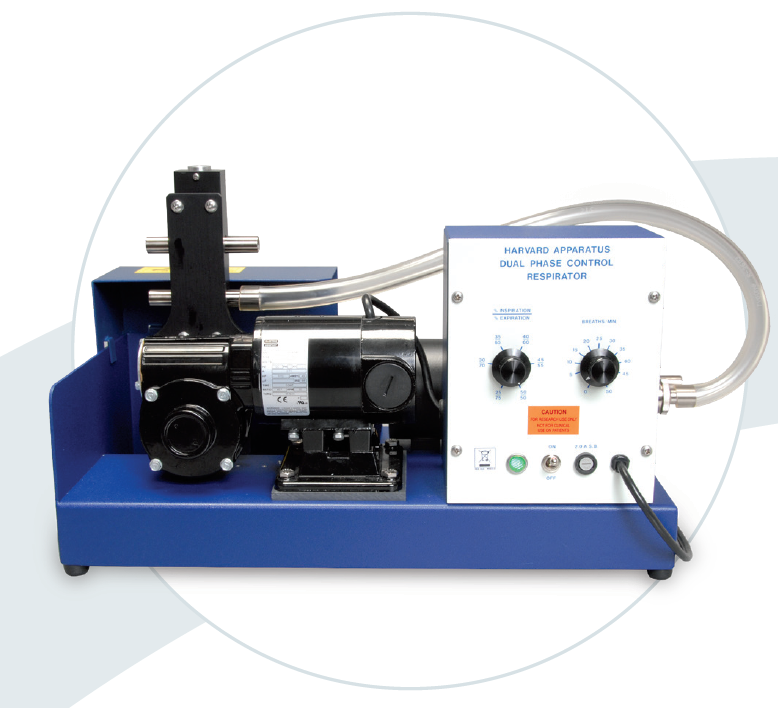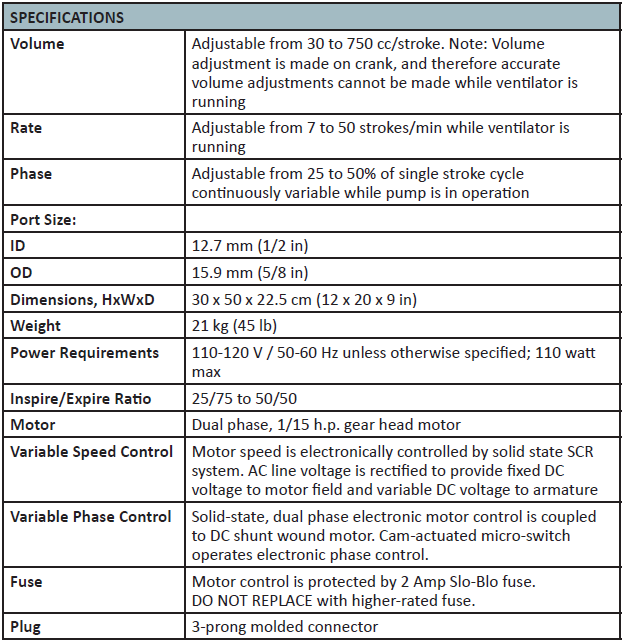 Dual Phase Rate Chart excerpted from page 7 of the attached user manual.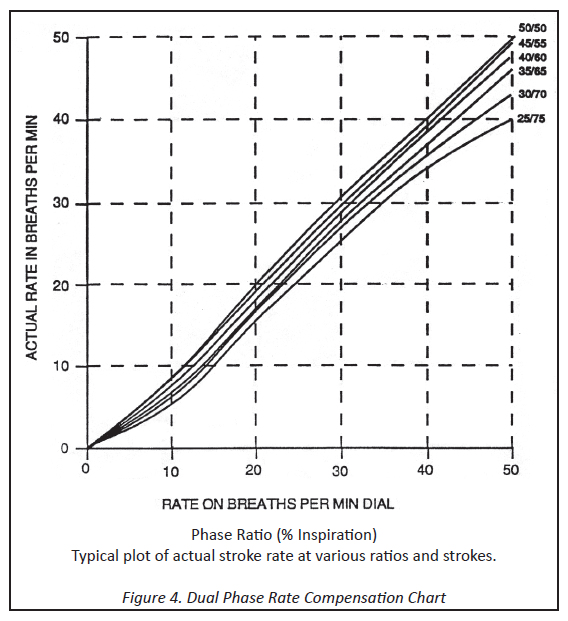 Tidal Volume vs Weight and Rate for Laboratory Mammals in Resting State (apparatus dead space must be added):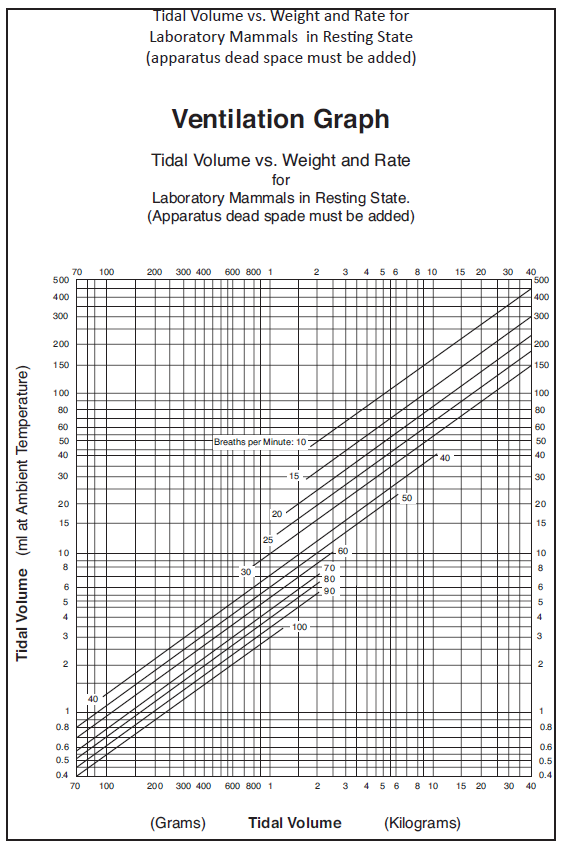 You may also find interesting:
Reference Tidal Volume and Respiration Rate