Troubleshooting: Nanomite not Properly Infusing
Symptom: Nanomite pump is not infusing properly
A new Nanomite can't infuse, or the pusher does not move smoothly, or pusher block will not fast reverse
To resolve the issue:
1. Please go to the 'Settings' screen

2. Set the force to 100%.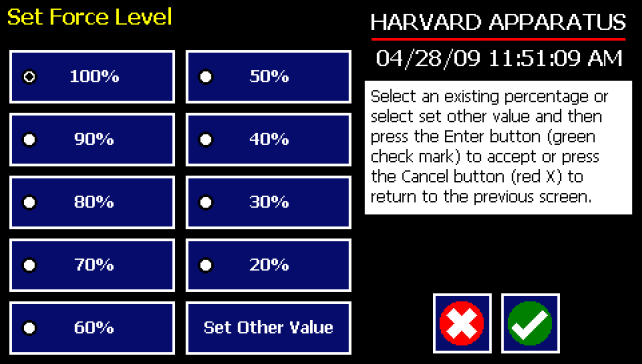 This model of syringe pump requires that the force be set to 100% at all times (the motor is only rated for 13 lbs of force, so there is no risk of syringe breakage).