Setting the Harvard Physiological Monitoring System (HPMS) to use external electrodes for ECG
The Harvard Apparatus Physiological Monitoring System (HPMS) is a useful tool for measuring common physiological parameters of Mice and Rats during surgeries. The core system consists of an Android tablet, Communication module, and Platform. Below you will find instructions on how to set up the Monitoring Station application for the use of external ECG electrodes.

Step One;
Navigate to the Settings screen within the Monitoring Station application and go in to the ECG menu.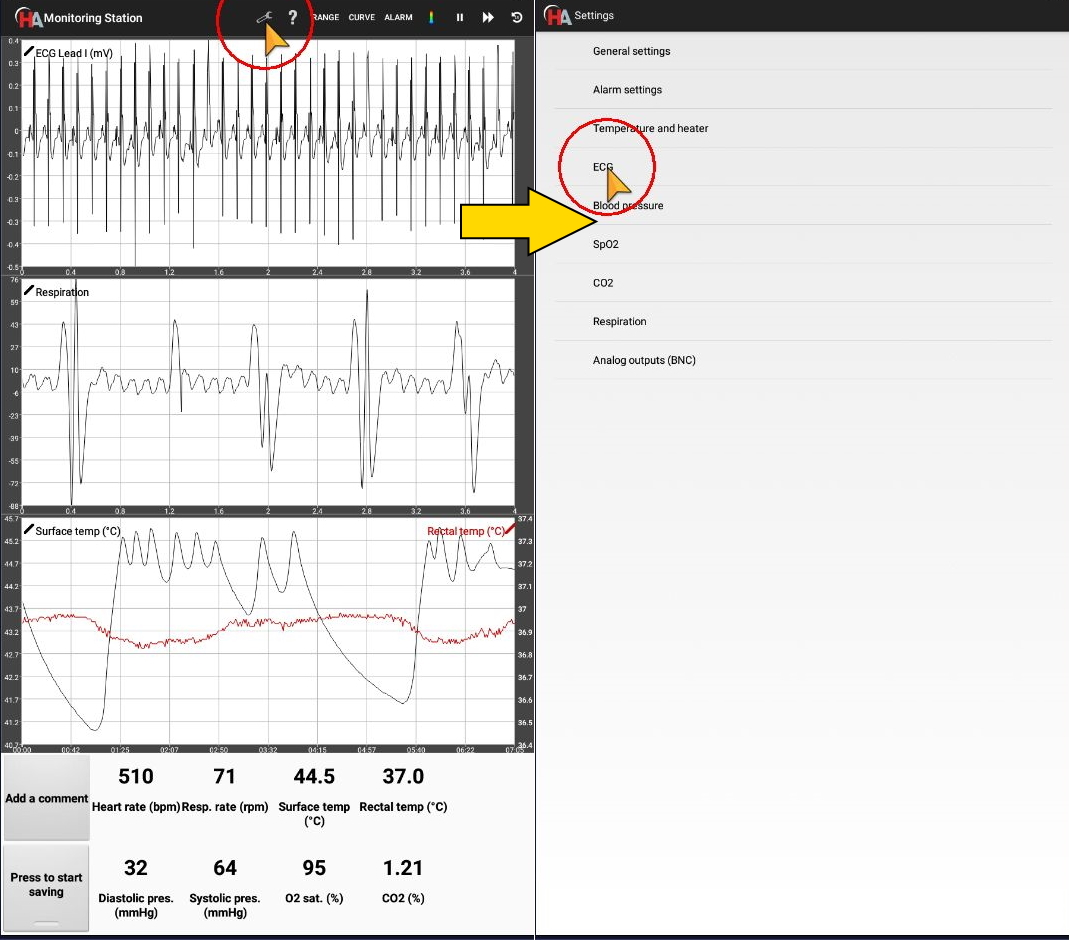 Step Two;
Change Right leg drive (common mode rejection) setting to External electrodes.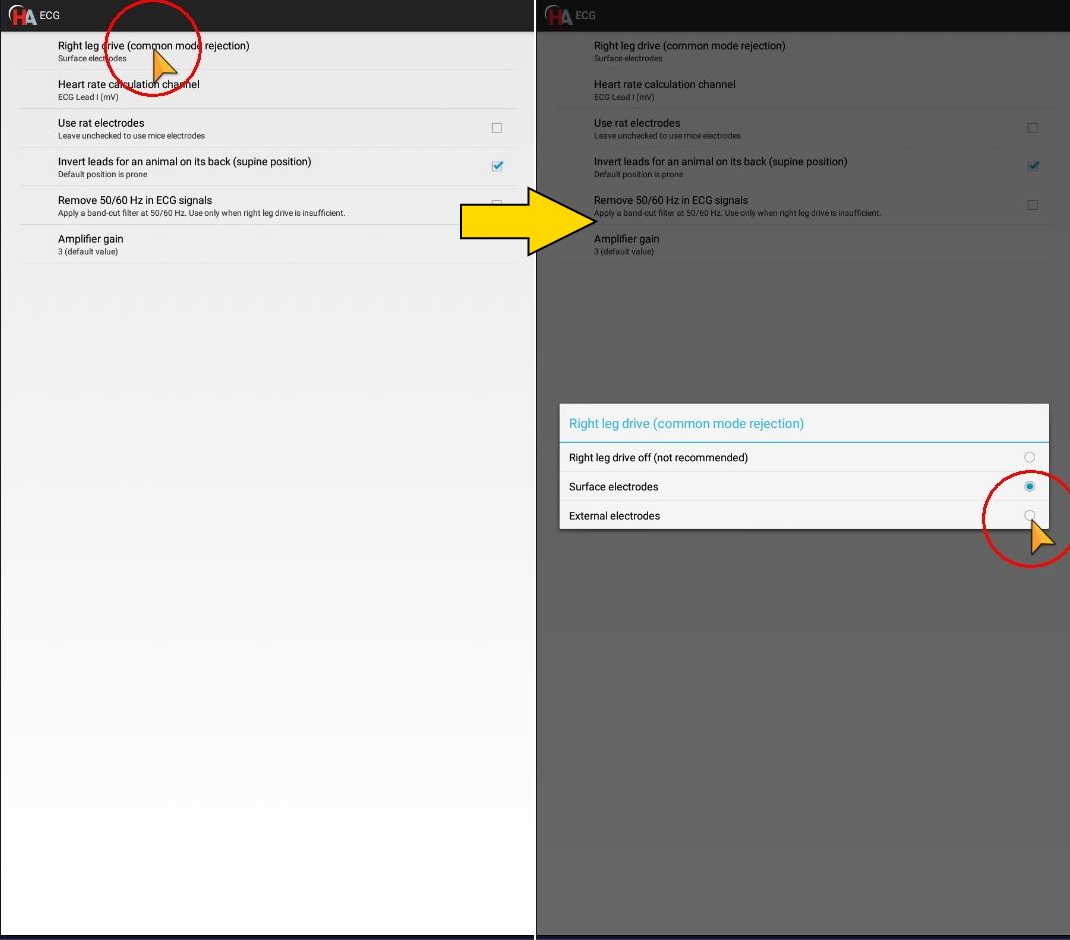 Step Three;
Change Heart rate calculation channel to ECG external (mV)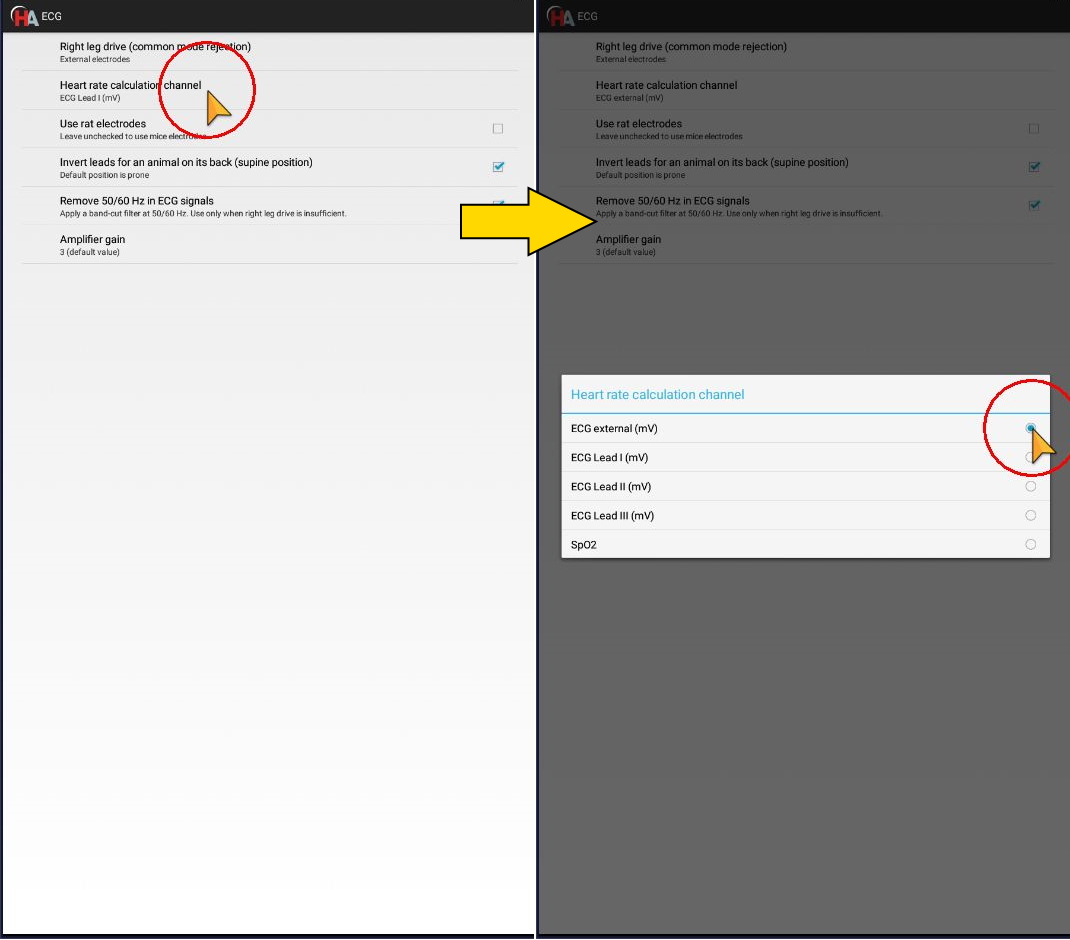 Step Four;
Enable the Remove 50/60Hz in ECG signals option.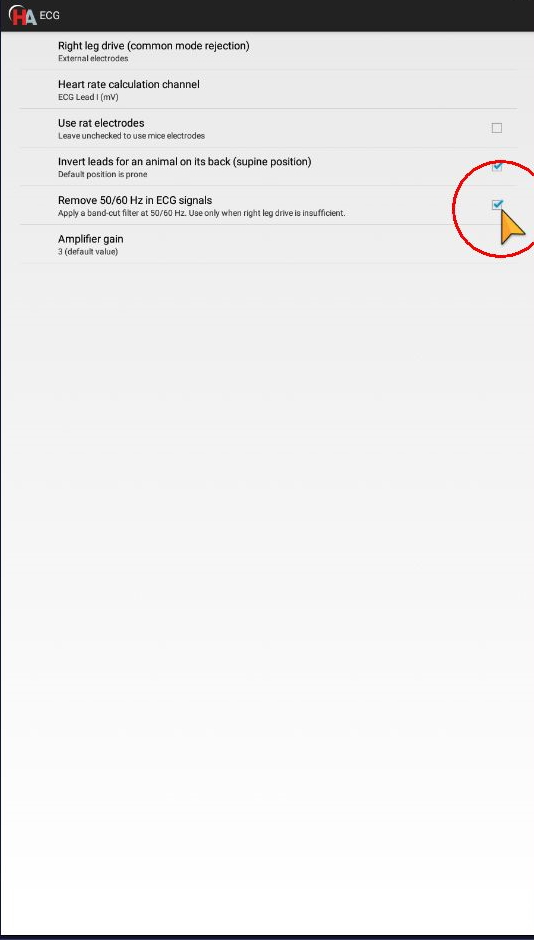 Step Five;
Exit the Settings menu and go to the Curves menu.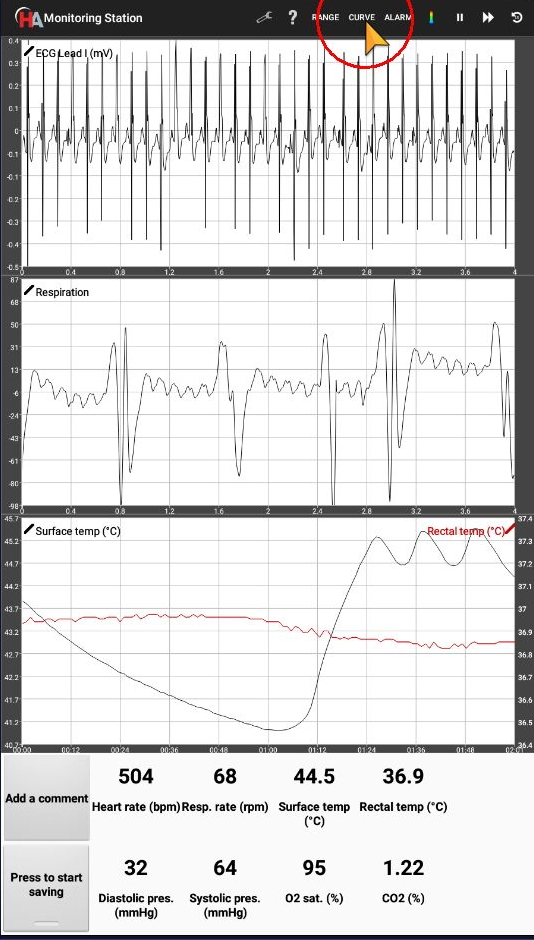 Step Six;
Drag the ECG external (mV) signal from the list of available signals on the left to one of the available displays on the right. If you have one or more of the ECG Lead I (mV), ECG Lead II (mV), or ECG Lead III (mV) signals on your displays to the right you will want to drag them to the available signals position on the left as these signals only display from the surface electrodes.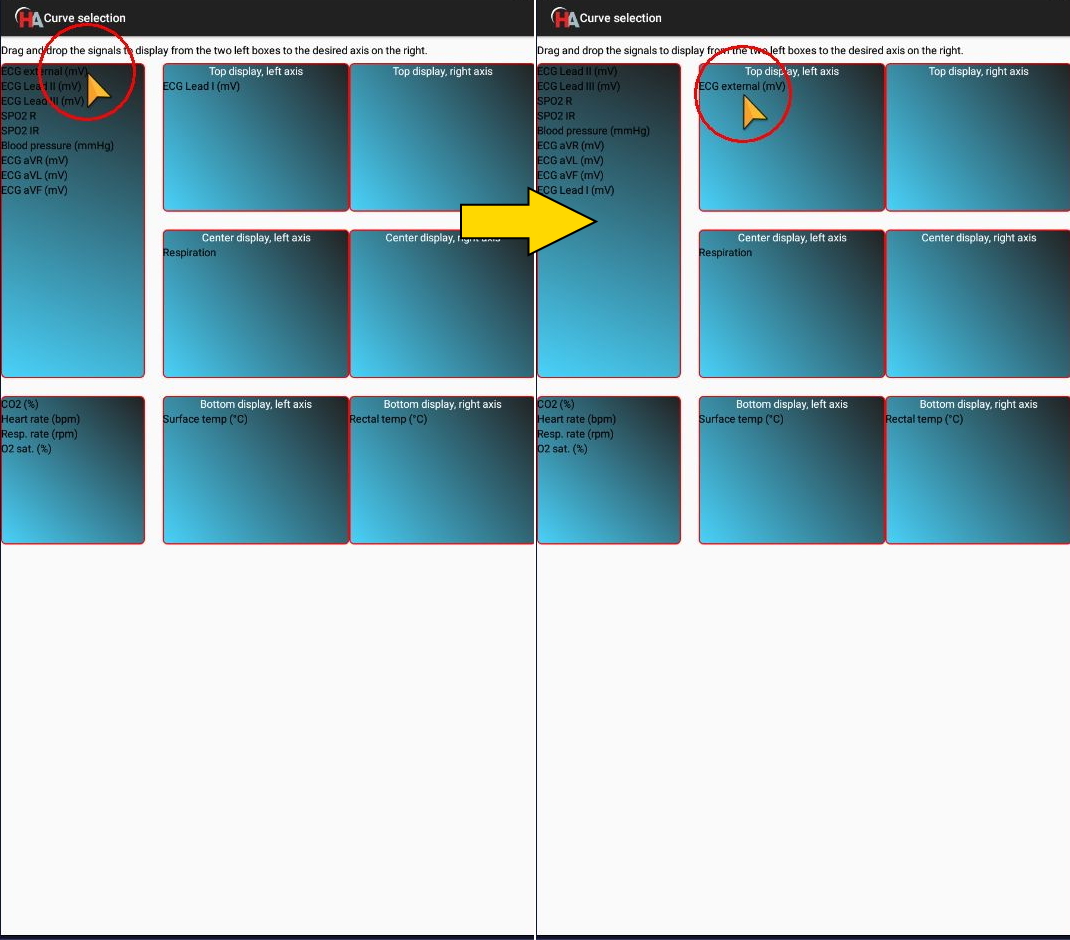 Notes;
It is recommended, but not required, to disable the Invert Leads option in settings when using external electrodes. If you have the Invert Leads option enabled in ECG settings remember that this will invert the required positioning of the electrodes on the animal. Recommended electrode placements when using external leads can be found in the manual. The manual can be found on the tablet in the Monitoring Station/Admin folder, on the Harvard Physiological Monitoring System (HPMS) product page on the Harvard Apparatus website under Related Files, or in the Harvard Apparatus support center manual section.