How to: Clean a Rectal Probe for the Homeothermic Monitoring Systems
These quick suggests are applicable to the current HMS systems 55-7020, 55-7034, 55-7030 and 55-7031 and the Legacy Homeothermic Monitoring systems 50-7220, 50-7221, 50-7222, 50-7223, 50-7224, 50-7225. This also applies to the replacement probes 50-7217 and 50-7021.
BE CAUTIOUS!
Too much pressure applied to the flexible sheath during cleaning may drag the sheath from the probe body and render the item unusable. Draw cleaning materials towards the probe, in the direction of the arrow as shown.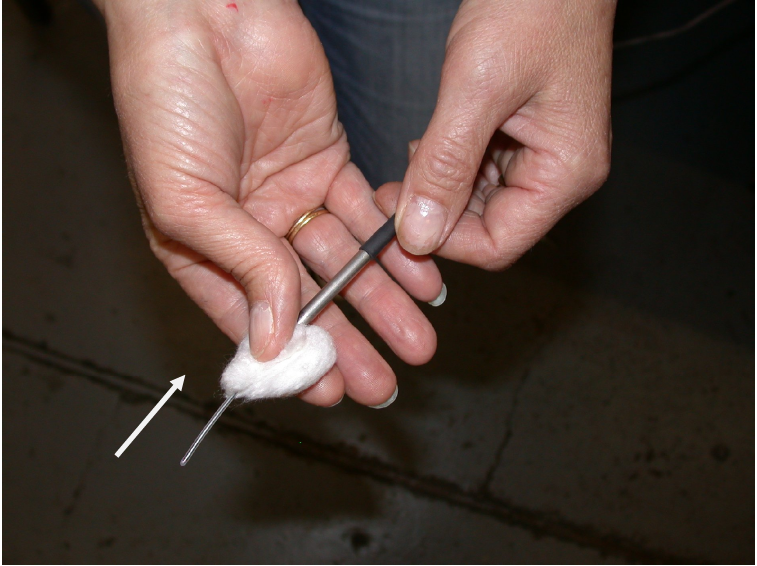 WARNING!
Please do not use petroleum jelly based lubricants with these probes as these break down the material of the sheath.