73-3809 Capnograph Manual
The HSE Capnograph Type 340 Item 73-3809. The Type 340 capnograph for rats and mice is equipped with a built-in highly sensitive infrared spectroscopy CO2 sensor. The sensor is pressure and temperature compensated. The very low volume of the sensor, the optimized system volume and the application of a micro-pump allow very accurate monitoring of respiratory CO2 concentration on small animals. The capnograph also includes electronic compensation for interference introduced to signals during NO2 anesthesia administration.
Application:
The canpnograph has been developed specially for the measurement of the end-expiratory CO2 concentration in expired air of rodents as well as respiratory parameters. The capnograph consists of the main instrument, with display, to measure end tidal CO2 (ETCO2) concentration in the expired air. Adding the tracheal pressure and air flow sensor you can expand the functionality to include peak inspiratory flow (PIF), peak expiratory flow (PEF), tidal volume (TV), respiratory rate (RR) and peak tracheal pressure (TP) can be measured.
73-3809 includes:
Control unit
Instruction Manual
3 BNC-BNC cables
CO2 tubing set for capnograph (73-4164) with included Nafion® tubing.
Optional Accessories:
73-4165 Rat Cannulating kit for Capnograph with adapter for ventilator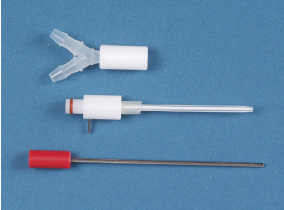 73-4166 Mouse Cannulating kit for Capnograph with adapter for ventilator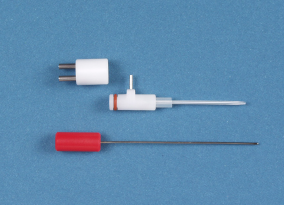 To upgrade the Capnograph to include expanded respiratory measurements
73-3817 Flow-Pressure Sensor for Rat to Capnograph
73-3816 Flow-Pressure Sensor for Mouse to Capnograph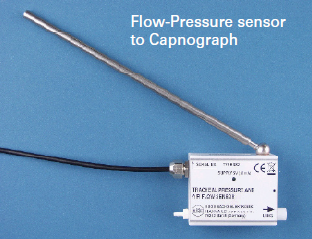 Typical Set-Ups:
Capnograph without TP/AF sensor, but with Minivent for Mouse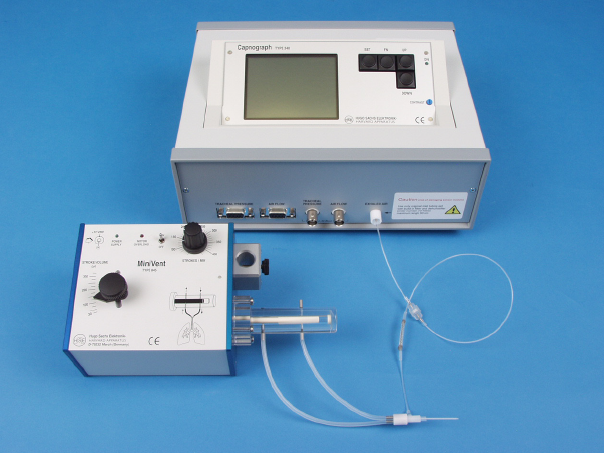 Capnograph with TP/AF sensor and with Minivent for Mouse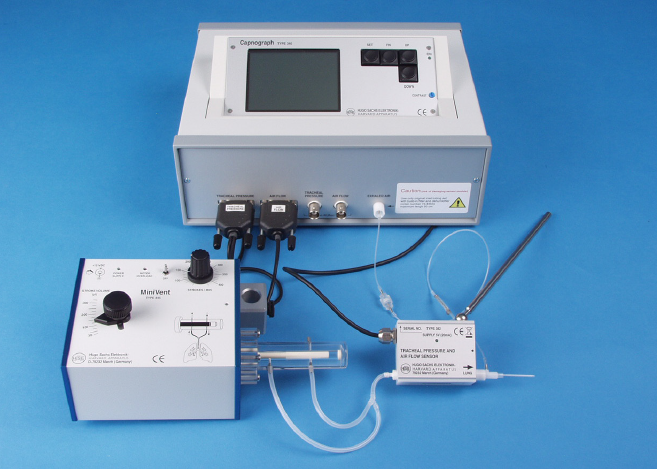 Capnograph with TP/AF sensor without a ventilator for freely-breathing application for mouse