LEGACY: Rabbit Pyrogen Hardware User's Manual Probes Box
The Probes Box used with TEMPERCO software represents PANLAB's Commitment to providing laboratories and pharmaceutical companies with an effective system to obtain reliable results in pyrogenic tests.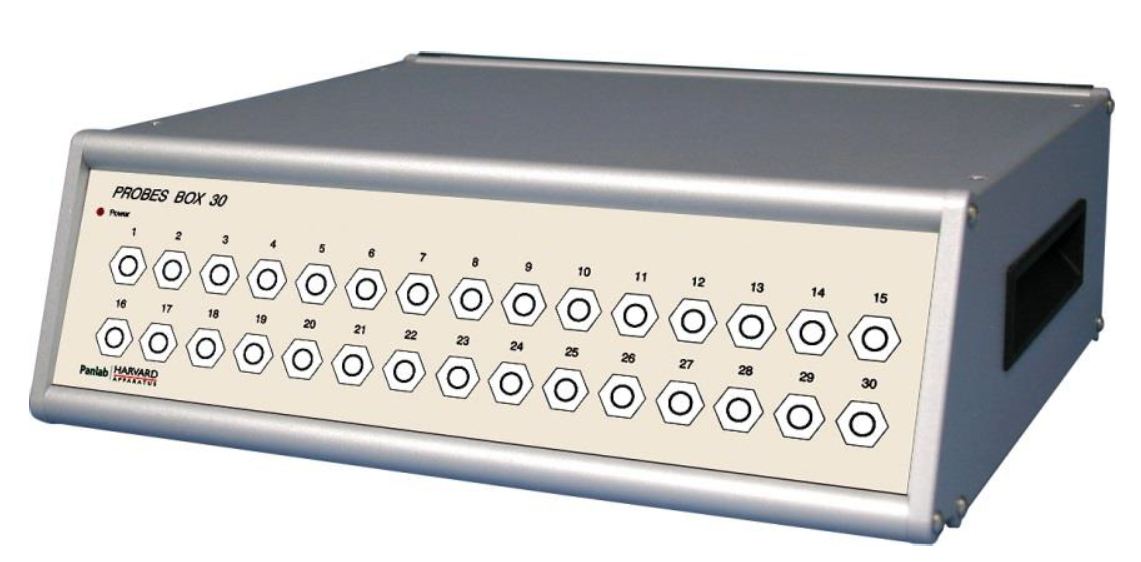 Rabbit pyrogenic tests are commonly conducted for detecting possible pyrogenic contamination in injectable pharmaceuticals. This is because virtually all raw materials involved in production process, and factory employees themselves, are potential sources of pyrogenic contamination. Raw material screening is an important step in any standard quality control procedure. In this context, early endotoxin detection was accomplished by injecting rabbits with the sample and observing the response in their body temperature.
Table of Contents:
1. Symbols Tale
2. Good Laboratory Practice
3. Unpacking and Equipment Instalation
4. Maintenance
5. Table of Contents
6. Intorduction
7. Equipment Description
7.1 Probes Box 15 Front Panel
7.2 Probes Box 30 Front Panel
7.3 Control Unit Rear Panel
8. Equipment Connection
8.1 Probes Box 15
8.2 Probes Box 30
8.3 Probes Box 45
8.4 Probes Box 60
9. Working with the Equipment
9.1 Measuring Procedure
9.2 Cleaning the Temperature Probe
9.3 Temperature Probe Disinfection
9.4 Temperature Probe Sterilization
10. Troubleshooting
11. Preventative Maintenance
12. Technical Specifications